The Tonik Motorsports team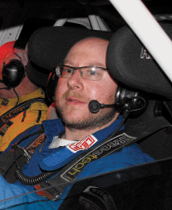 Warren Haywood
Tonik Motorsports has been a major participant in the Canadian Rally Championship (CRC) and regional rally competitions since 2003. From Tonik driver Warren Haywood's humble beginnings racing a Volkswagen Golf in the 2WD Production Class, he went on to servicing other teams, offering his extended knowledge of rally car preparation.
In 2010, Tonik really took off when it entered its own Subaru Impreza WRX in the popular 4WD Production Class. Out of the eleven CRC events it entered, Tonik dominated by winning 8 races plus a 2nd and 3rd place, to win the 2010 Canadian Production GT Class Rally Championship.
All eyes were on Tonik in 2011. The team won another 8 races and finished 2nd in two others, which resulted in winning 2nd in the CRC series. In 2012, Tonik was again dominating its class winning 5 out of 8 events entered. However, misfortune struck with a suspension failure and a nasty crash at Rally of the Tall Pines that took Tonik out of the series. This sudden end resulted again, in a 2nd place series win. In 2013 Tonik returned to servicing other teams while re-building a new rally-prepared car for Warren's highly-anticipated 2014 comeback.
As the holder of speed records in 9 PGT stages that still stand today, Warren has consistently shown to be a formidable contender as the CRC 2010 Production Class Champion and 2nd place winner in 2011 and 2012. He has been the vice- president for Rally Sport Ontario since 2011. Over the years, Warren has become a well- known and respected figure in the Canadian rally community and is heavily favoured to win his class in the 2014 CRC series.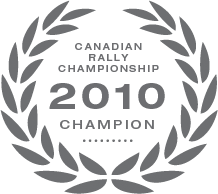 I would like to extend this invitation to your company to join us and experience all the excitement of Being part of our winning TONIK team. My objective is to offer you the highest level of visibIlIty possible by dominating and regaining my CRC Production class championship in 2014. to achieve this goal, I need your valued corporate support.
– Warren Haywood